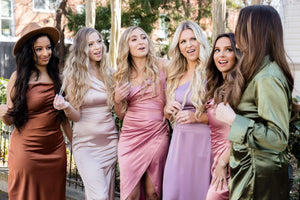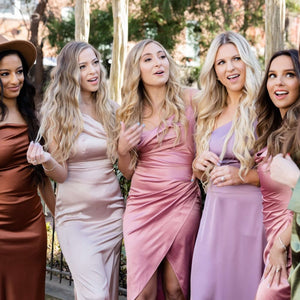 COLOR WITHOUT THE COMMITMENT
THE LUXURY HAIR YOU'VE BEEN WAITING FOR
Lightweight, luxury clip-ins
Multi-dimension, pre-rooted balayage
Highest grade extensions available
100% Remy, all-natural hair
Cuticle intact and uniform direction
8 pieces per set
Ethical sourcing
Sustainably Made-to-order
Instantly transform your look!
Not sure which color is the best match?
Click now for a custom color match!
From drab to fab!
Before and after, clip-in hair transformation!
shop hair extensions
Kissed by Wanderlust
Where will Lumen Luxe take you next?
At Lumen Luxe we believe that you are worthy of feeling luxurious. Our mission is to showcase your beauty and confidence by selecting the highest quality clip-in hair extensions. When you take that trip to Cabo, graduate college, see him crying at the end of the aisle, or simply go out to dinner - you want your hair to look flawless. To feel confident and the best version of yourself. Here at Lumen Luxe, we believe you deserve to feel like the leading lady of your own story.

Choose Lumen Luxe.
Choose Hair Kissed by Wanderlust.
yes, I want wanderful hair!
Gorgeous Hair
Has never been simpler!
Our 100% Natural Remy Hair Extensions come in 8 separate clip-in pieces, for all around coverage and smooth length! Each piece is hand selected by professional hair stylists for the ultimate accessible luxury. Ethically sourced from spiritual woman donors. Simply clip in your hair extensions for an instantly elevated look!
★★★★★

I have never owned extensions of my own because I couldn't find anything that matched the depth of my hair color... until I found Lumen Luxe! They match my hair perfectly. I am obsessed!

Hannah F.

Los Angeles, CA
★★★★★

I am in love!! The color is so spot on - people are always shocked when I say I have extensions in! The hair is super soft and honestly feels better than my natural hair. Lightweight and comfortable too!! 10/10 recommend!!

Ashley G.

Washington DC
★★★★★

My hair looks gorgeous! I wanted quality hair extensions that felt lightweight and easy to put in and take out. Definitely recommend Lumen Luxe!

Eileen P.

Inverness, FL
★★★★★

Cannot say enough good things about Lumen Luxe hair extensions! These are so soft, they last over a year if you care for them properly, and look stunning on! So beautiful, I'm so happy!

Martiza R.

Miami, FL
★★★★★

After trying out Lumen Luxe, I've had so many people compliment my hair. The hair is silky smooth, easy to maintain, looks gorgeous, and feels so lightweight. 10/10 recommend!!!!

Jessica V.

Boston, MA